Which sewing supplies should you choose?
Tuesday, October 06, 2020
I started to sew on my own in the summer of 2018. I struggled a lot at the beginning, to the point of blaming my machine for not sewing well 😄. The truth – it was entirely my fault. I just had to learn how to use it and how to sew.
Here are a few tips about sewing supplies I learned along the way so that you don't end up making the same mistakes I did.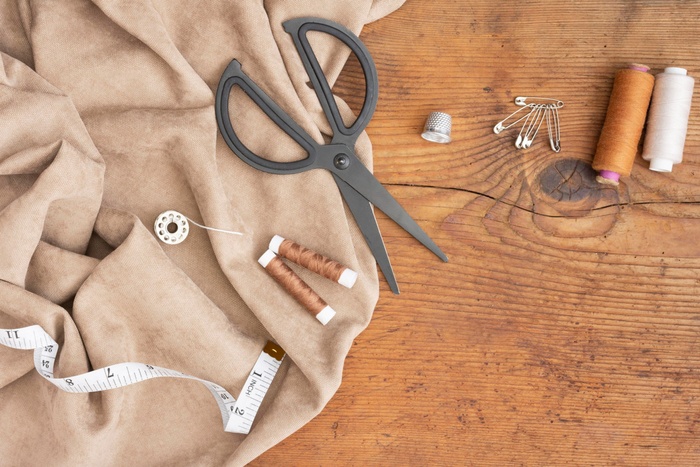 11 tips how to choose and use your sewing supplies
Sewing machine
Do your research. Don't buy the cheapest machine you find. If you are tempted by sewing and don't have a sewing machine, take a lesson for a start. It will help you to know if you like sewing. I took a three hours course at first, and since I absolutely loved it, I was sure I would continue to sew. I took a higher quality sewing machine, and it was definitely worth the investment.
Tip: To avoid any frustrations, I recommend taking these two advanced options: buttonholes stitches and advanced needle threading (threading the needle is so simple, just at the touch of a button).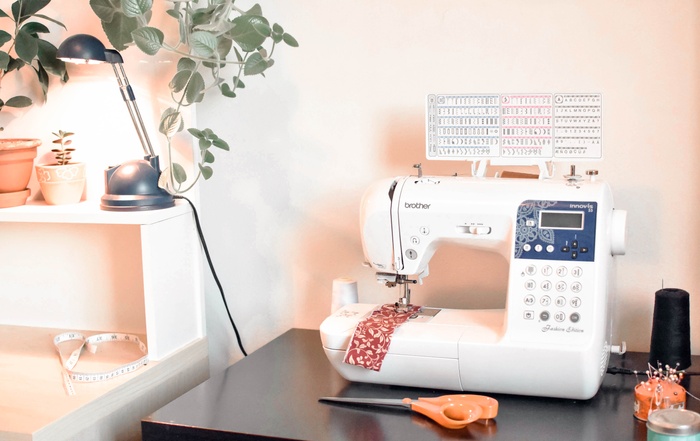 My sewing machine I have had since 2018. Brother Innov-is NV55FE. It cost about 400€.
Fabric
Choose your fabric wisely. In fabric shops, always check how the price will be calculated – I once ended up paying so much for a fabric (it was indeed beautiful), but then I was afraid of using it (especially as a beginner).
On the other hand, make sure it's good quality fabric. It would be a shame not wearing your handmade garment because the fabric is not nice.
Always pre-wash your fabric right after you buy the fabric. Otherwise your finished garment might shrink.
Tip: Choose the right fabric type suitable for the pattern you want to make. Make sure the fabric doesn't wrinkle too much. You don't want to spend your time ironing your finished garments.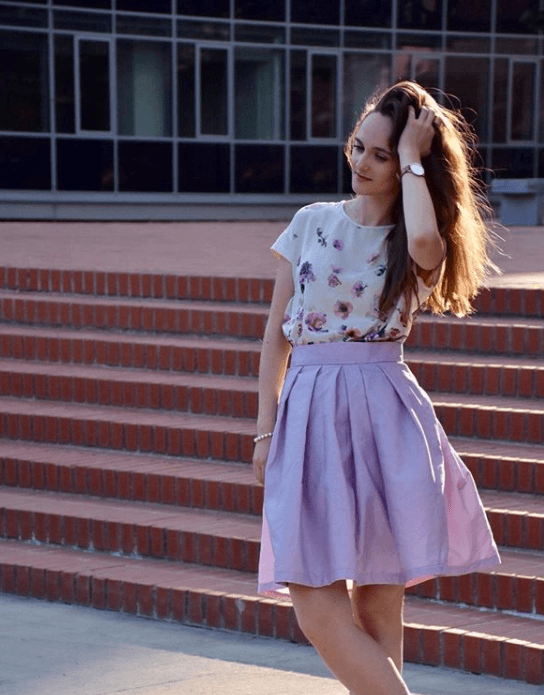 Even if beautiful, because the fabric wrinkles so easily, I don't wear this skirt often.
Fusible interfacing
This material is ironed to your main fabric to strengthen it. I use fusible interfacing for pouches, handbags, waist belts, scallops etc…
There are different fusible interfacing depending on the strength you need to add. Make sure it's good quality – I once stumbled upon interfacing that was impossible to fuse with my fabric!
Tip: Always use a press cloth between your iron and the interfacing to avoid any damage.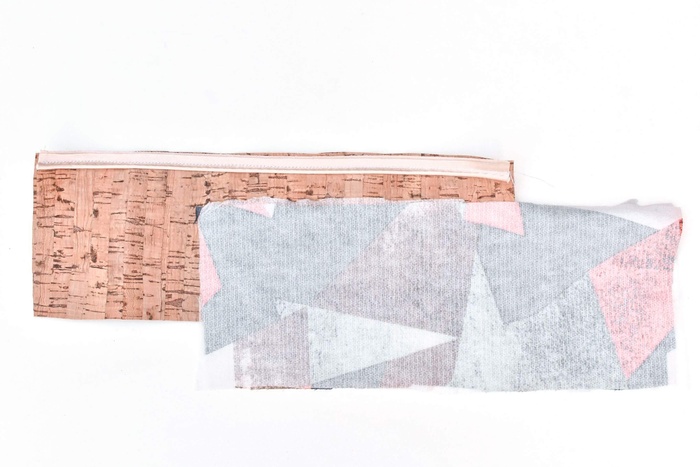 Needles
To avoid breaking needles, use the needle adapted to your fabric. There are different types of needles depending on the material it is for: stretch, middleweight, heavyweight fabric such as jeans etc…Especially with cheaper sewing machines, you might have a hard time sewing through heavy fabrics and could break needles.
Tip: Sew slower when the material is thicker. Your sewing foot must be straight. If it is inclined - put a scrap of fabric behind your sewing foot to make sure the fabric can be moved backwards.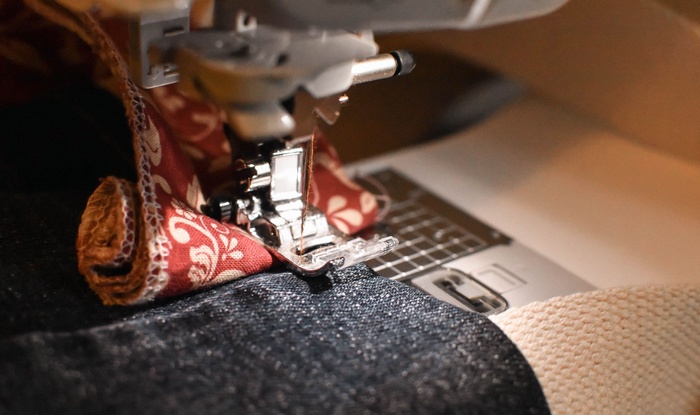 Pins
It often helps to pin the fabrics together to sew them well. But never ever sew over pins! Even if you might find some videos on the web where people sew over pins, don't do it. At some point you will break a needle.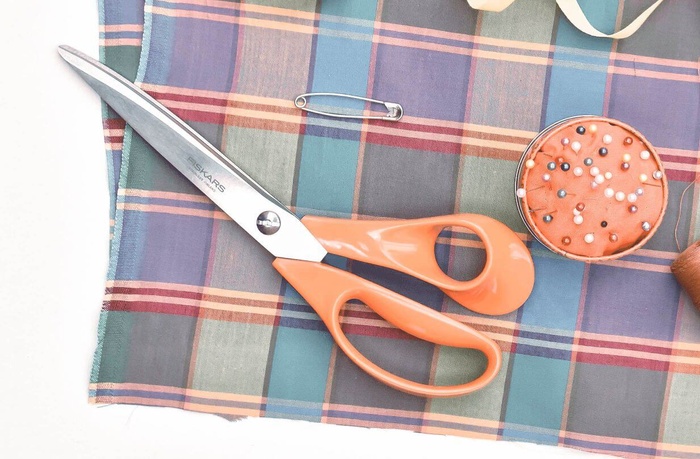 Scissors
Buy a pair of scissors you would be using exclusively for fabric. Paper scissors don't cut fabric properly and you will be struggling.
Tip: Here are the scissors I use, and they still cut fabric perfectly: Fiskars scissors.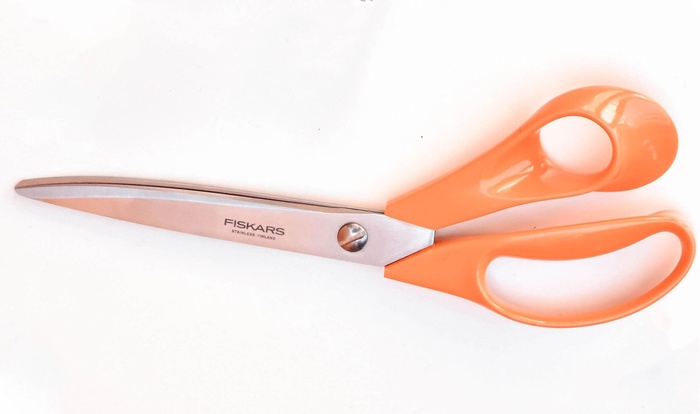 Clippers
Use clippers to get rid of unnecessary threads, make notches, and clips. It's so much more practical than scissors!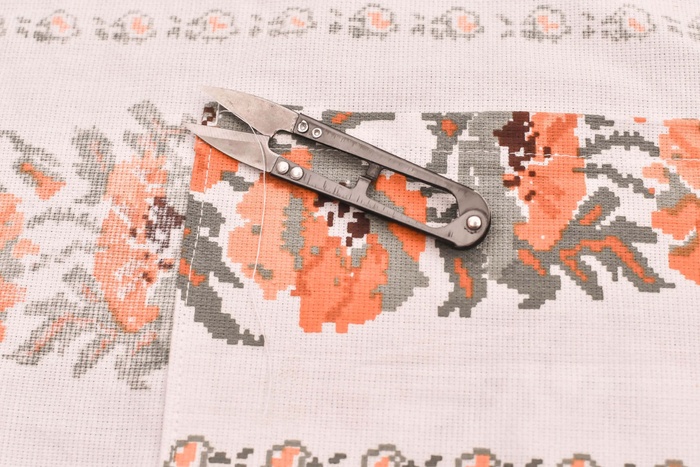 Thread
Use a matching thread. If you have only similar threads, use the one that is darker, not lighter, than the fabric. It will be less visible.
Tip: Buy good quality thread so that it doesn't break every second you sew.
Bobbins
A few bobbins should come with your sewing machine, but buy some spare ones. They are very easy to find. No more unwinding every time you want to change the threads!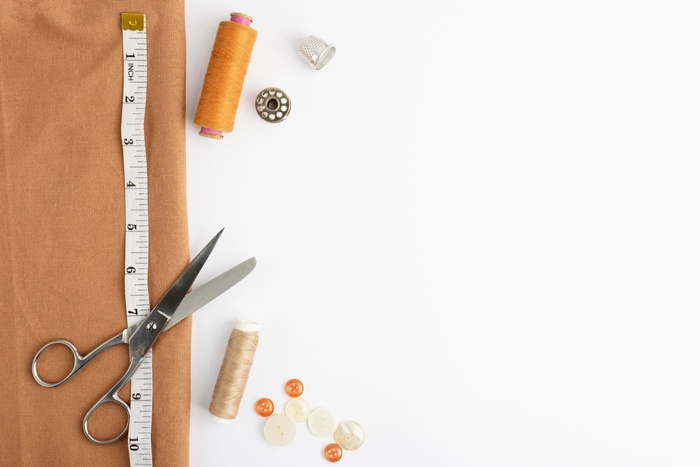 Ironing
Is a very important part of sewing: always iron before cutting into your fabric and don't skip the ironing step in sewing patterns.
Oil and brush
Don't blow into the particles. Use a brush to get rid of the dust and oil your machine at least once a month. I have overlooked this important step for almost two years, and now I hope I won't regret it soon (my machine started to squeak!).
Hope these tips have helped you and wish you a happy sewing journey!