Sewing Charlotte wrap dress from Fibre Mood
Wednesday, December 23, 2020
Since I have started to sew, I have been making a new outfit for Christmas and New Years' Eve each year. This year isn't different - I have chosen a yellow mousseline fabric with little golden dandelions to shine bright for the well-deserved holiday season.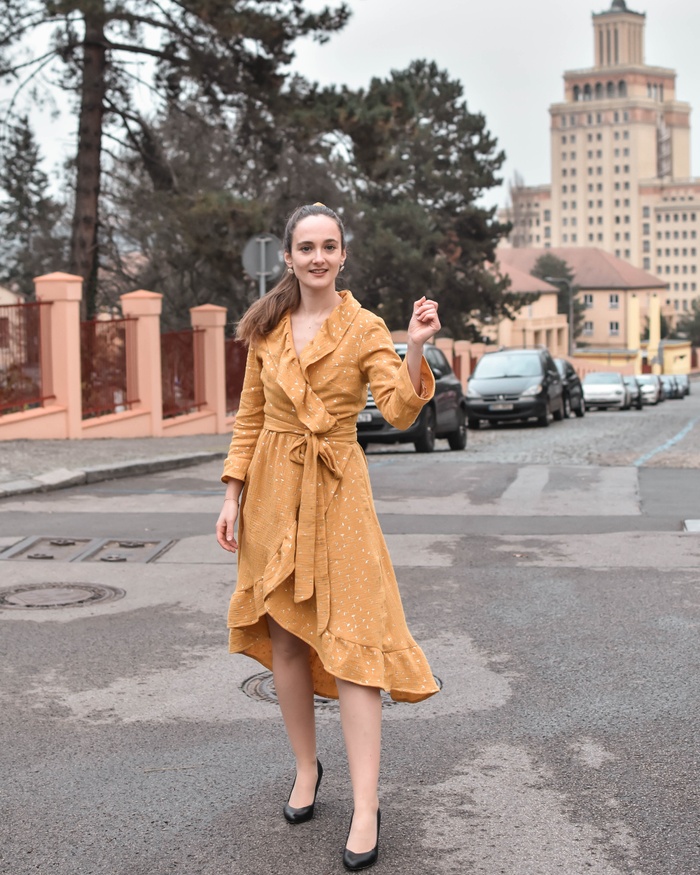 Material for my wrap dress:
Charlotte wrap dress hack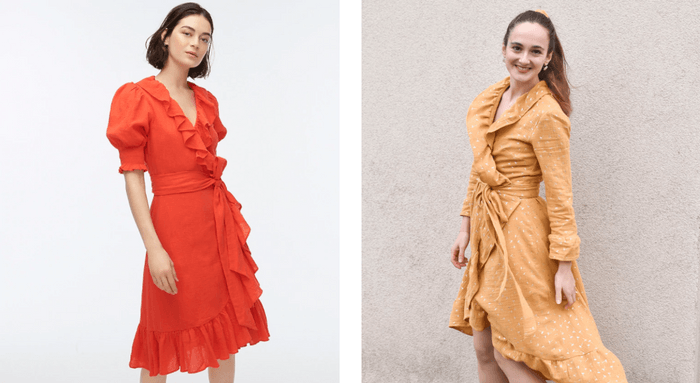 Inspo J.Crew ruffle dress vs Charlotte Dress Hack
Pattern modifications
When I saw the red dress in mousseline fabric, I wanted to make the same! Here are the different things I modified so that you can also hack your own in the same way. The instructions for Charlotte dress are clear and easy to follow, I will only guide you through the changes I made and let you know about things to be careful about.
I started out with the Charlotte Dress Short free pattern and added a few modifications to make it just as I wanted: more ruffles, longer length, a longer tie, shorter sleeves. I haven't changed much from the original design, but I love it so much more. For my "pear-like" body shape, ruffles on the upper part add volume and balance out my wider hips perfectly.
In the picture, the red lines indicate the changes from the original pattern. Instructions for the ruffles and tie are explained apart.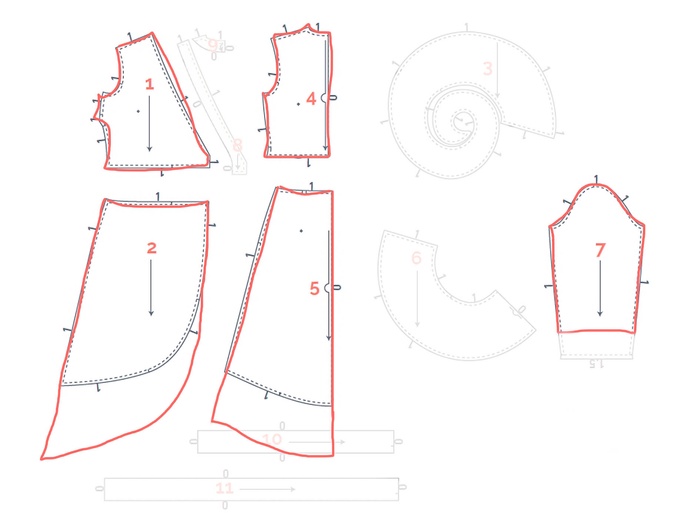 Thanks to the soft cotton mousseline double gauze, the dress is super comfortable and surprisingly warm thanks to the lining. And of course, to give a final touch to the look, I had to make myself a matching scrunchie from the few small fabric scraps I had left :)
If you are interested in more free sewing patterns from Fibre Mood, check out their online sewing classes, they are very inspiring!
Did you like this pattern hack? Let me know, I would be very happy to hear your feedback and see your own makes! :)